Nothing like sinus congestion to make your life miserable, so it's good to know there are a number of all-natural ways of alleviating the situation. Here are just a few….
Sinusitis may seem like a relatively minor thing to worry about… until you have it. This type of congestion and pressure can really take a toll on your day, making it very difficult to concentrate and go about your tasks. Regardless of whether it is due to allergies, a cold or another bug, it is always highly uncomfortable.
This condition is characterized by trouble breathing, stuffiness and a heavy feeling in your head, along with sneezing and sometimes pain behind the eyes.
Instead of taking medications, which may lead to drowsiness, fatigue or other unwanted side effects, you may instead choose to tackle a sinus problem using the principles of one of the oldest health philosophies in the world: Ayurveda.
Ayurvedic medicine originated in India over 5,000 years ago. It is a holistic system of health which focuses on the well-being of the entire body and mind, as opposed to treating just one specific condition. Balance is one of its most important underlying principles, and the prevention and healing of illnesses through a nutritious diet and herbal remedies are crucial parts of the system.
For sinusitis or sinus congestion, many Ayurvedic practitioners recommend warm food that is easy to digest, along with plenty of fruits and veggies. Soups and stews fit well into this plan. Heavy meals, oily and fried foods, and cold foods and beverages are often avoided at this time, as they are thought to aggravate the problem.
Some foods and herbs that are often recommended to clear the sinuses are garlic, ginger, black pepper and honey. A warm preparation is best, so, for example, a fresh ginger tea sweetened with raw honey and a dash of black pepper added is a great sinus-friendly tincture. As an alternative to black pepper, cinnamon is also often utilized in Ayurvedic medicine.
Steam may also be quite beneficial to the sinuses. Boiling water, then adding a few drops of essential oil (such as clove, cinnamon and/or oils in the mint family), and inhaling the fragrant steam for up to 20 minutes can do wonders in clearing the congestion. The fragrance of freshly crushed garlic is also traditionally utilized to aid in sinus problems.
Dr. Gowthaman, the founder and medical director of rVita Ayurveda and Yoga Centers, recommends crushing garlic cloves, combining with honey, and taking twice daily before meals to boost the immune system and relieve sinus pain. He also recommends freshly squeezed onion juice combined with honey to clear up stuffiness and nasal blockages.
If you want to find out more in-depth information about Ayurvedic remedies, you may wish to talk to a natural health professional you trust about recommending a specialist in this area. It has survived the test of thousands of years for a reason, and research is beginning to back up some of the methods Ayurveda has known for centuries.
-The Alternative Daily
Source: http://www.thealternativedaily.com/ayurvedic-sinus-remedies-can-try-home/?utm_source=internal&utm_medium=email&utm_campaign=N140822
For more remedies, check out this article at doctoryourself.com, which includes this comment about using one of my favorite health aids Vitamin C:
 "Six weeks ago I was pretty much at the end of my rope with sinus problems. After 2 sinus surgeries, 2 years of allergy shots, and enough cortisone sprays, antihistimines, decongestants, and antibiotics to sink a battleship, I was facing the prospect of trying yet another surgery or spending half of my life on antibiotics. I had also tried about a million different alternative therapies with no real success. Then I found your website. I had successfully used vitamin C powder many years ago when I had a pesky recurring bladder infection, so I launched this new attack with great hope. The payoff has been nothing short of spectacular and I feel like I have my life back. This is the first time in about 10 years that my sinuses have felt perfectly normal."
PERSONAL NOTE: Taking a steamy shower can also help, or using a neti pot or salt inhaler. And studies have shown that eucalyptus oil can help loosen phlegm, so try a eucalyptus oil steam for a soothing way to relieve congestion: Take a steaming bowl of water and add a few drops of eucalyptus oil. Drape a towel over your head and around the bowl, keeping your face at arm's length away. Breathe in the steam for about 10 minutes. Also, sleeping with an extra pillow or two under your head when you're congested will help drain your sinuses. And make sure your bedroom climate is humid, and run a humidifier while you sleep to further thin the mucus in your nose. For another natural remedy, try nasal breathing strips, which lift the sides of the nose to help open nasal passages.
And check out all the remedies mentioned (including yoga) by readers in the comment section here:
http://www.wellsphere.com/complementary-alternative-medicine-article/natural-ways-to-beat-sinus-problems/4678
Related Self-help Health posts:
https://selfhelphealth.wordpress.com/2014/03/29/neti-your-nose-for-sinus-health-allergy-relief/
https://selfhelphealth.wordpress.com/2014/07/13/salt-lamps-inhalers-help-with-air-pollution-mood-allergies-asthma-more/
https://selfhelphealth.wordpress.com/2014/03/14/sinus-problems-horseradish-to-the-rescue/
On another note, here's something free you may want to check out….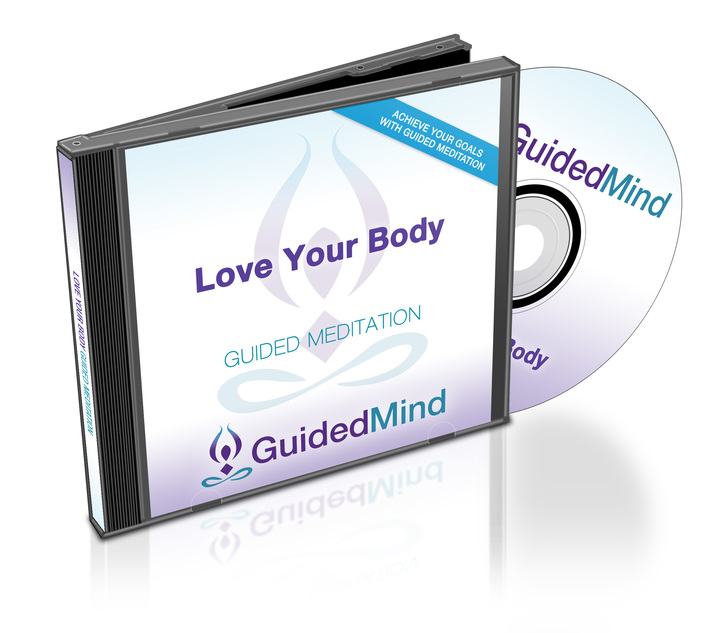 This week GuidedMind.com is offering a brand new (and free!) full length meditation mp3 called "Love Your Body." 
Download this free 20 minute guided meditation to help you to love your body and love yourself and:
Stop caring what others think. You will simply love yourself for who you are, without worrying about the opinions of other people who try to put you down.
Grow in confidence and self esteem.When you learn to love your body your self esteem will start to grow and you will gain much more confidence socially.
Eliminate negative self thought. When you think more positively about your body and yourself, your negative thoughts will start to disappear. You will find yourself feeling happier and living life in an abundant state of positivity and optimism.
Become more attractive. When your confidence is high so is your energy field and you will get more attention from potential partners. Because you love yourself, others will see it, and they will be attracted to you.
https://www.guidedmind.com/gift/love-your-body
Salud!
p.s. Be sure to subscribe to Self-help Health so you don't miss any future posts. Also check out my new website Evolution Made Easier and blog of the same name for more helpful information, tips, tools and resources.
Disclaimer: Please note that any information here is provided as a guideline only, and is not meant to substitute for the advice of your physician, nutritionist, trained healthcare practitioner, and/or inner guidance system. Always consult a professional before undertaking any change to your normal health routine.