A quick post to let you know about several free upcoming events, plus at the end there's a link to 11 healthy, immune-boosting recipes for winter soups that look awfully tasty…..
First, there's the upcoming Winter of Wellness  free event taking place from January 16th through 20th……
The New Year is an ideal time to reflect on the previous year and to set goals for the year ahead. With the nightly news overflowing with chaotic stories, it's all the more important that we take care of ourselves so that we're better able to play a positive role in creating a world that works for all.
Self-care starts with supercharging your WHOLE being… body, mind, and soul. So I'm glad to announce that our annual Winter of Wellness program will run from January 16–20. This special event is an unparalleled health, healing, and wellness series offering leading-edge solutions to many of today's personal health objectives.
Winter of Wellness features more than 40 top wellness experts ready to share their practical wisdom with you at no cost. Speakers include Donna Eden, David Crow, Arjun Das, Gregg Braden, Dawson Church, and David Wolfe. And a big thank you to Dr. Robyn Benson for creating such a powerful summit!
To register for free, click here.
The 2nd event is the premiere of a documentary that should prove very interesting and informative……
You've seen the recent news about astounding stories in these microscopic miracles. Years of research have brought us to this pivotal point in medicine— …the miracle of stem cell therapy, a powerful scientific breakthrough that captures and harnesses the stem cells in your own body and uses them to heal and rebuild damage done by disease, injury, and even aging. There has never been a more promising development in the medical field.
But in the meantime, Big Pharma and our own government is limiting our ability to use OUR OWN natural stem cells – and they are actively fighting to limit use of stem cell therapy.
It begs the question: WHY?…
This documentary will be bringing you the latest breaking news about what's REALLY going on in the world of S-stem cells – and you're invited to see it for free.
You can sign up here.
And here's an event with a more esoteric bent designed to help you awaken your potential for self-healing,  longevity and super-perception. It's happening tomorrow, but there will be a replay link, if you can't make the live presentation…..
Wednesday, January 10, 2018
5:30pm Pacific / 8:30pm Eastern / 1:30am Thursday UTC
On Wednesday, January 10th evolutionary leader, best-selling author and human potential pioneer Gregg Braden will share the new science that exposes the limiting beliefs we've held about who we are and where we come from when he presents, The New Human Story: Awakening Your Evolutionary Potential for Self-healing, Longevity & Super-perception.
In this mind-expanding mini-workshop with Gregg, you'll find out how these new scientific discoveries have the potential to change the way you think about yourself, your relationship to your body, to others, to the earth, and even to God.
You'll also discover:
How new discoveries have overturned 150 years of scientific thinking — and why that's relevant to YOUR life story

How to tap into your innate capacity to leap beyond self-limiting thoughts and behaviors and step into the grandest vision of the life you once thought was beyond your reach

How to access your deep intuition on demand through heart-brain harmonization

How to enhance your ability to self-regulate so that you can choose to create a powerful immune response, activate longevity enzymes, and move into the gamma state at will to access deep levels of perception

How to work with your mirror neurons to open new doorways to accelerated learning
You can register for this FREE virtual event here!
And here's the link I mentioned to the soup recipes from The Food Revolution……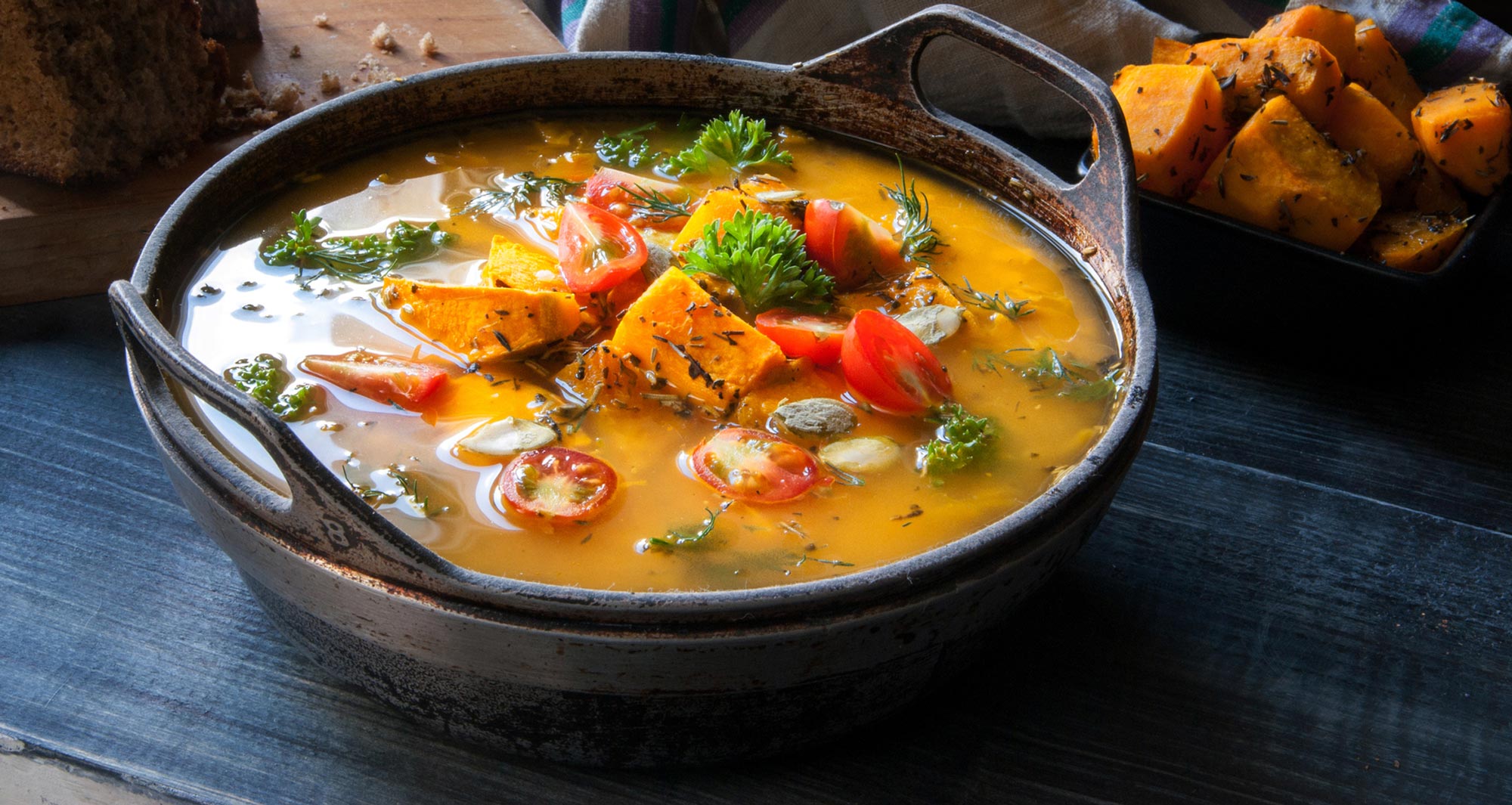 11 Healthy Vegan Winter Soup Recipes (Comforting and Immune-Boosting Ideas)
These healthy vegan winter soup recipes are delicious, nutritious, easy to make, and can be enjoyed by everyone. Whether you're looking for immune-boosting soup ideas, detox soup recipes, or something to comfort and nourish you, these plant-based soups are sure to please.
Mmm, soup — the perfect nourishing meal for chilly days. Soup can be a soothing and comforting way to get through the long winter months. But finding healthy soup ideas that you and your family enjoy can be challenging.
The healthy vegan winter soup recipes listed below will warm you up on a blustery day, and they'll also boost your immune system during cold and flu season.
Each recipe is made from whole plant foods and features a rainbow of vegetables, which is important for optimal health. These recipes can be enjoyed by everyone, whether they're vegan or not — and they won't miss the animal products!
Some of these soup ideas contain protein and fiber-rich beans, while others feature antioxidant-rich spices. Each one is full of flavor. Which one will you try first?
Go here for the recipes: https://foodrevolution.org/blog/healthy-vegan-winter-soup-recipes/
Salud!
p.s. Be sure to subscribe to Self-help Health so you don't miss any future posts, and tell your friends to do the same. Also check out my website's To Your Health page and Evolution Made Easier blog for more helpful health tips, tools and information.
Disclaimer: Please note that any information here is provided as a guideline only, and is not meant to substitute for the advice of your physician, nutritionist, trained healthcare practitioner, and/or inner guidance system. Always consult a professional before undertaking any change to your normal health routine.